Welcome to Dezo's Manuals - sister site to Dezo's Garage
By Request .... Now Online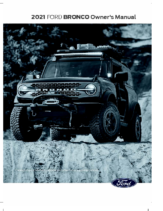 A few years ago Dezo's Garage viewers suggested I create a manual site which I thought was a very good idea, just not the right time.  Last month I did some research and found that there are very few owners manual sites and of the ones I found were hard to navigate.
I felt it was time to pursue creating manual site.  To that end if you like Dezo's Garage this truly is a sister site (possibly a twin).  The navigation and galleries all work mostly the same.  The sites are 2 entirely different sites.  I hope to add some integration at time goes on.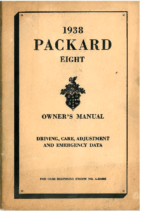 I am beyond thankful for all of those who have donated brochures to Dezo's Garage over the years.  There is no way that the site would have close to 12,000 brochures without your help.
Please consider donating manuals to this site as well.  You can click on Manual Donation in the upper right had menu or you can directly email them to garage@xr793.com.  Please use this address for all communication with the Dezo's Auto Group sites.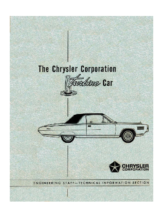 I've had many cars since I started driving back in 1991. I learned to drive with a 1975 Pontiac Ventura with a big 350 V8. I've only ever had 2 GM cars both Buick Regals, one of which was my first car; a 1985 model. That's the only car I wish I would have kept. I've owned a total of 19 cars, 10 Ford, 6 Dodge, and 2 GM, 1 Hyundai. I currently have a 2017 Ford Fusion SE, 2015 Ford Edge SEL AWD, and a 2001 Ford Taurus SES (Only has 53K miles!)
I hope you can find the owner's manual of cars of your past, present, and future here at Dezo's Manuals.  Seeing the manuals brings back many memories. 
For in depth auto reviews go to Neighborhood Car Reviews today!
From the site "We are Neighborhood Car Reviews, and we bring in-depth walk-around videos of new cars as well as unique older cars! We also film how-to videos that touch on increasing technology found in vehicles these days. In addition, we may also upload test drive videos as well. Our goal is to bring non-biased fact-based reviews in a manner that is the same as if you were to personally walk around the vehicle, focusing on exterior, engine and transmission, as well as driveline, performance and off road specifications as well as functions such as remote start and keyless entry. Inside, we show all the features inside the car as well as backup cameras, navigation systems and sunroof operations. Back seat portions, if applicable, focus on seats, seat folding and details for cupholders and other rear seat amenities. Then we have just a quiet, voice-free portions of interior overviews, then move to the trunk, which is the last portion, which focuses on storage, capacity."